Give a man to fish and you feed him for the day. Teach a man to fish and you feed him for a lifetime. – Chinese proverb
This week's show spotlights two individuals whose culinary careers are rooted in education and who have served as mentors to many in the industry.
Southerners are very proud of their culinary heritage; recipes are carefully passed down generation to generation, and nothing beats a southern spread of country ham and biscuits, pimiento cheese on toast and a deep dish casserole served with sweet tea. Melanie grew up in Chattanooga and started her career in Atlanta in the early 1980s.  Back then there was one go-to person to learn about southern cooking….Nathalie Dupree.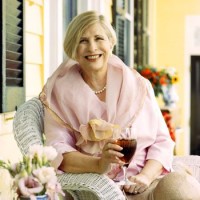 For nearly a decade Nathalie founded and ran a cooking school in Rich's Department Store in Atlanta which turned out more than 10,000 students in classes and apprenticeship programs, attracted a stellar list of guest instructors and produced graduates who've gone on to earn their own acclaim in the food industry. In 1984 Nathalie was elected president of the International Association of Cooking Schools, now the International Association of Culinary Professionals, with an agenda to set standards for the accreditation of cooking schools across the country.
Nathalie became the first women to have more television cooking shows than Julia Child– over 300 shows for The Food Network, PBS, and The Learning Channel. She is a best-selling author with 13 hardback and two soft back cookbooks. Her best selling book, New Southern Cooking, started an entire culinary movement. She has won James Beard Foundation Awards for Southern Memories and Comfortable Entertaining as well as her most recent book co-authored with Cynthia Graubart, Nathalie Dupree's Mastering the Art of Southern Cooking.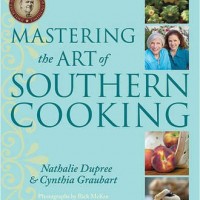 In addition to hosting her own television shows, Nathalie has appeared on "NBC Today,""Good Morning America" and CNN, among others. She has been featured in the New York Times, Washington Post, Los Angeles Times, Chicago Tribune,  Bon Appétit, Food and Wine, Southern Living, Coastal Living, Better Homes and Garden, Cosmopolitan, and Good Housekeeping.
A native of South Carolina, Nathalie lives in Charleston with her husband, Jack Bass, who is author of nine books on the American South. She is The Founding Chairman of the Charleston Food and Wine Festival, a founder of the Atlanta and Charleston Chapters of Les Dames d' Escoffier, the American Institute of Wine and Food and the International Association of Culinary Professionals, of which she was two- time President. Nathalie was awarded the prestigious "Grand Dame" recognition by Les Dames d'Escoffier and 2013 Woman of the Year by a prestigious organization of French Chefs in America. She is also a founder of the Southern Foodways Alliance which established a Nathalie Dupree Graduate Fellowship program in 2014.
Connect:
https://www.facebook.com/nathalie.dupree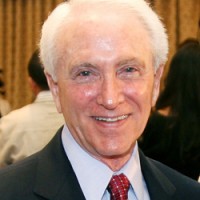 Richard Grausman, one of America's most respected culinary educators, credits cooking  lessons with late James Beard with inspiring him to turn what had been an extra-curricular hobby while working in the import business into a full fledged career. Richard has "paid it forward" through the non-profit he founded, Careers through Culinary Arts Program (C-CAP) whose students find rewarding careers in the restaurant and hospitality industry.
In 1967, Richard enrolled at Le Cordon Bleu in Paris, where he decided on a career in teaching. He earned the coveted Grand Diplôme and so impressed the school's owner, Madame Elizabeth Brassart, that she made him Le Cordon Bleu's first exclusive ambassador for Le Cordon Bleu. In that role Richard taught in major cities across the United States, conducted travel seminars in Paris and the French Riviera, made television appearances and write recipes for top U.S. food and lifestyle magazine.
After the school changed ownership in 1985 Richard  spent the next few years teaching and writing independently. His cookbook, At Home with the French Classics (Workman, 1988) was met with commercial success.  After eight printings, it was redesigned, revised and released in 2011 as French Classics Made Easy.
In 1990, Richard piloted a program in twelve New York City high schools to teach French cooking in home economics classes. His intention was to teach American youth about the satisfaction and value of home cooking. The schools were all inner-city high schools filled with under served students. He soon realized that many of these students lacked job skills or college prospects.
To fulfill this need, Richard created C-CAP with the mission to enhance the culinary arts curriculum in public schools and better prepare under served students for college and career opportunities in the restaurant and hospitality industry. C-CAP provides teacher training, cooking competitions for scholarships, job training and internships for outstanding students, college and career advising, and product donations to classrooms. C-CAP works with over 165 public high schools, and the more than 220 teachers we support through professional development reach some 18,000 students annually in their classrooms.
Since its inception in 1990, C-CAP has operated continuously for two decades and awarded over $43 million in scholarships. While New York City remains the headquarters and flagship program, the C-CAP National Network now includes Arizona (statewide); Chicago; Hampton Roads, Virginia; Los Angeles; Philadelphia; and District Of Columbia/Prince George's County, MD.
Many C-CAP students find rewarding careers in the restaurant and hospitality industry. We'll also speak with Kelvin Fernandez, C-CAP's youngest Executive Chef at 22.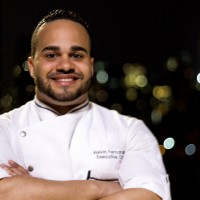 A former high school baseball player, Kelvin attended a cooking class at Long Island City High School in Queens and decided to make food his career In 2003 Kelvin entered the C-CAP New York Cooking Competition for Scholarships and was awarded a  $40,000 scholarship to attend the Culinary Institute of America (CIA) in upstate New York.
Today,  Kelvin is the Executive Chef of La Marina Restaurant. He also serves as a FitChef for the NBA, is a judge for the C-CAP Meatless Monday Recipe Contest and has appeared on Food Network's  "Chopped." Kelvin regularly visits his high school culinary arts classroom to host cooking demos and also trains C-CAP students in his restaurant.
Kelvin says "C-CAP is one of the best things that has happened to the culinary industry. C-CAP gives young kids the opportunity to find a passion in life while still young.  If it wasn't for C-CAP's guidance, I would never have become C-CAP's youngest Executive Chef at age 22."
C-CAP Connect:
https://www.facebook.com/CCAPinc
Kelvin Fernandez Connect:
 https://www.facebook.com/ChefKelvinFernandez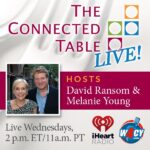 Join Hosts Melanie Young and David Ransom Wednesdays 2pm ET/11 am PT on The Connected Table LIVE! on W4CY radio and any time on demand at IHeart.com. Food and beverage industry insiders Melanie and David are the Insatiably Curious Culinary Couple who bring you the dynamic people who work front and center and behind the scenes in food, wine, spirits and hospitality.
Listen Live Wed. 2pmET/11am PT: www.W4CY.com
Listen to all shows any time on demand: www.iHeart.com under Shows & Personalities. Direct link:
http://www.iheart.com/show/209-The-Connected-Table-Live
Connect:
https://twitter.com/connectedtable
https://www.facebook.com/connectedtable