January Jones welcomes Daniel Hall!
Real Fast Talk Radio with January Jones & Daniel Hall!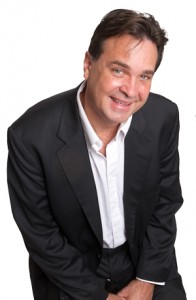 Daniel Hall is an author
, speaker, consultant, coach, lawyer (JD from Texas Tech University), nurse (BSN from University of Texas at El Paso)and sometimes blogger. He is also the creator of the popular "Real Fast" training programs designed to help authors, speakers, coaches, consultants, trainers, Internet marketers and entrepreneurs effectively grow their businesses faster and profit more effortlessly.
Daniel's first product was the super-successful and very popularSpeak on Cruise Ships program which is designed to help speakers trade their public speaking talents on luxury cruise ships worldwide. Now Daniel conducts special "self-selecting" auditions to help speakers determine whether the cruise speaker opportunity is right for them or not. Check available audition times here http://www.speakerscruisefree.com/
Daniel had learned so much about writing, publishing and marketing in the launching and growing of "Speak on Cruise Ships" as well as many other books that he began to develop other products based on his new skill sets. For example, his next super-successful product was Real Fast Book which teaches folks how to write, publish and profit from a book real fast. In fact, you can learn his number one secret for fast book writing free by clicking here.
Thereafter, he created a number of other products under the "Real Fast" brand including –Real Fast Book Marketing (with John Kremer), Real Fast Book Distribution (with Elaine Wilkes),Real Fast Affiliate Profits, Real Fast Webinars (with Tom Antion), Real Fast DVD (with Mike Stewart) and Real Fast Traffic Plan.
Along the way Daniel has kept a very active speaking schedule sharing the stage with folks like Brian Tracy, Mark Victor Hansen, Tom Antion, Beverly DeAngelis and many others at events all over the country. He has also continued to speak internationally as an enrichment speaker for Celebrity Cruise Lines "Beyond the Podium" program and Royal Caribbean Cruise Linesenrichment program.