Remember that college mantra  "beer makes you smarter?" Memory hint: it was usually uttered by someone with beer goggles on.
We did a little research asking if drinking beer made you smarter. A 2012 study at Oregon State University reported that xanthohumol in hops, a main ingredient in beer, has been found to increase brain function in high doses. Here's the catch: "High doses" equals about 3,520 pints or 2,000 litres of beer. And, the study was conducted on "young animals" and not "young men." Maybe the folks in Oregon should stick to studying coffee. You can read this article on the subject
Here's a more intelligent rationale for drinking beer according to this article in OrganicFacts.net:
The health benefits of beer include anticancer properties, a reduced risk of cardiovascular diseases, increased bone density, the prevention of dementia and coronary disease, aid to the digestive system, and anti-aging properties, as well as treating diabetes, gallstones, kidney stones, osteoporosis, and hypertension. Beer also acts as a serious stress buster and a diuretic.
Okay, that's more like it. What's more intelligent is drinking better beer, sustainably produced and organically made.  Just ask Gabriel Heymann, founder of Smart Beer, New York State's first certified organic beer.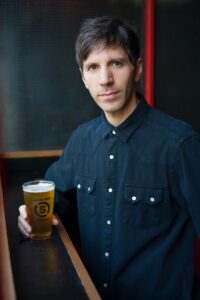 An avid beer drinker, farm advocate, and certified yoga instructor, Gabriel felt he wanted a beer he could feel good about drinking, and that wouldn't compromise his health conscious, environmentally-inclined lifestyle. When he couldn't find it, he decided to make it.

Made in the Hudson Valley (near us!)  from sustainably farmed and sourced ingredients, Smart Beer is made for those who don't want to compromise their food philosophies to drink a few suds. "I wanted to enjoy both my social life and my healthy, active lifestyle," Gabriel says, adding. "You shouldn't have to sacrifice your lifestyle or values in order to celebrate, and that's what this beer is about." www.smartbeercompany.com
We welcome Gabriel on The Connected Table LIVE! Wednesday December 16, 2pm  EST to talk about Smart Beer and striking a balance between health and healthy imbibing, which he says proves the fact that "we can have it all." Listen live Wednesdays, 2pmEST on W4CY.com
Listen to show podcasts anytime on iHeart.com and the iHeart App.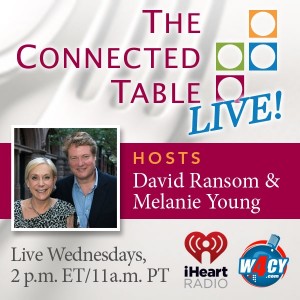 Are you a brand looking for plan?
Are you a company looking for a wine or wellness spokesperson?
Are you an event in need of a producer?
Are you at a loss for words to communicate who you are and what you do?
Contact us. We can help you. www.theconnectedtable.com