He's been called "the godfather of Nuevo Latino cooking" by media and food industry cognoscenti.  His dishes pack a "pow" in flavor, texture and color.
I first became familiar with Chef Douglas Rodriguez's muy sabroso culinary style when he was still in his tender twenties cooking "upscale Cuban" food at his restaurant YUCA (an acronym for "Young Cuban Americans") in Miami. The James Beard Foundation Awards took notice early on and nominated him twice for Rising Star Chef of the Year; he won the award in 1996.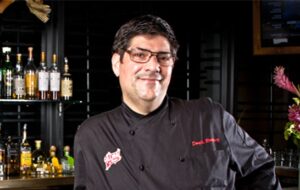 Doug exploded into the competitive New York City restaurant scene with Patria, where he honed his Nuevo Latino style. The New York Times awarded Patria three stars, and other restaurant developers came calling on Doug.
More restaurants followed: Chicama, a Peruvian restaurant and Pipa, Spanish tapas, both in NYC's Union Square neighborhood; and Alma de Cuba in Philadelphia with restaurateur Stephen Starr. Today, Doug continues to run Alma de Cuba.
The son of Cuban immigrants, Doug was raised in Miami and starting cooking in his early teens, landing his first job at age 14 as a summer apprentice at the Four Ambassadors Hotel in Miami. Now, with his restaurants, a successful catering company and four books, DRod (as he refers to himself) is still at the top of his game.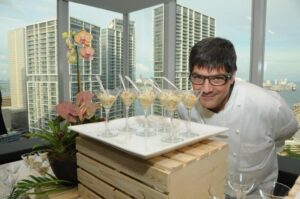 We're excited about his culinary trips to Cuba. With U.S.-Cuban relations opening back up and the tourism industry in Cuba looking at a renaissance, you may want to book a trip with DRod soon!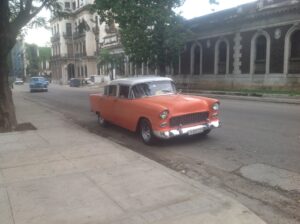 Doug has been recognized and quoted by numerous media outlets and has appeared on national TV, from Late Night with Letterman to Good Morning America.  His style of cooking has been replicated by many chefs as the cultural and culinary patterns of our nation have shifted over the years, but DRod remains El Jefe of the New Latin American movement.
We love his style and are thrilled to share his story with you on The Connected Table LIVE July 29th, 2pm EST. – Melanie Young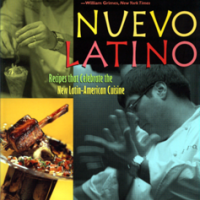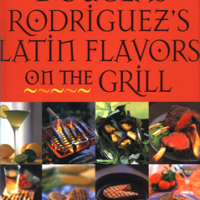 Listen to Chef Douglas Rodriguez July 29, 2pmEST on The Connected Table LIVE on www.W4CY.com and anytime on iHeart.com and the iHeart App.
Learn more about Chef Douglas Rodriguez and connect with him:
https://www.facebook.com/chefdouglasrodriguez
https://twitter.com/chefdrodriguez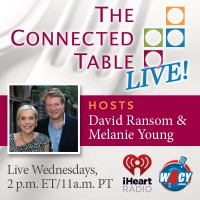 Melanie Young and David Ransom are the Insatiably Curious Culinary Couple who bring you the dynamic people who work front and center and behind the scenes in food, wine, spirits and hospitality. Listen to The Connected Table LIVE Wednesdays, 2pmET on W4CY.com and anytime on demand on iHeart.com and the iHeart App. Find The Connected Table LIVE under "Shows & Personalities and just type in our names or The Connected Table. Here's the link: http://www.iheart.com/show/209-The-Connected-Table-Live
Please "Like" us on iHeart and Facebook and follow up on Twitter@connectedtable.  Please share our show with your friends.
Do you know someone dynamic you'd like us to interview? Contact us on Facebook or email events@theconnectedtable.com