With a six generation legacy of  growing grapes and making wine, the Undurraga family has been at the forefront of fine wine production in Chile since the 1880s. Undoubtedly one of that country's most famous wine making families, they have a number of firsts in their lengthy list of accomplishments, not the least of which was that they were the first Chilean winery to export their wine to the United States, way back in 1903.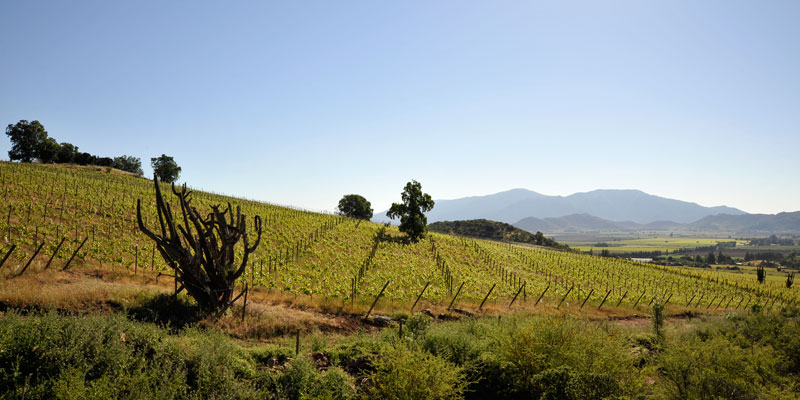 When the family sold the winery in 2006, they started a new venture in the Los Lingues zone of Alto Colchagua, Koyle Winery. Run by family members Alfonso Undurraga and his sons Alfonso (Jr), Max, and Cristobol, Vina Koyle, as it is called, takes its name from a Chilean Indian word for the rare local purple flower that grows around the 2700 acres of land in the foothills of the Andes where the winery sits. The Undurraga family also owns vineyards near the coast, and source grapes from both their inland and coastal vineyards to make the wines. All their vineyards are farmed either organically or biodynamically.
Currently Koyle is focusing on the following wines: Sauvignon Blanc, Cabernet Sauvignon, Syrah, and a small production of Chile's flagship varietal, Carmenere.  Some proprietary blends are also in the portfolio, including AUMA, their top wine, created from a blend of Cabernet Sauvignon, Carmenere, Syrah, Malbec and Petite Verdot from the winery's oldest vineyard plantings – with each grape aged separately for 24 months in French oak before being blended and aged in a "concrete egg" tank for an additional 9 months before bottling.
A new star on the Chilean wine scene, Vina Koyle only has a few vintages under its belt, but with over a century of experience in making wine, the Undurraga family seems to be on track to create yet another legacy for themselves in the world of Chilean wine.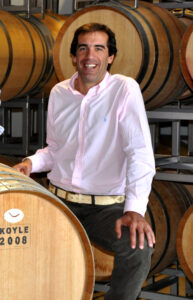 Alfonso Undurraga (the younger) joins us on The Connected Table LIVE! April 6 at 2:00pm ET to speak about his family's winemaking legacy, new venture Vina Koyle, and also the state of winemaking in Chile as a whole, as he also serves as Director of that country's wine trade marketing association, Wines of Chile.
Connect: Facebook: Koyle   Twitter: @totikoyle