New Orleans has long been considered the birthplace of the cocktail. In fact there is a Museum of Cocktail located in the city.  Eating and drinking is an essential part of New Orleans' rich culinary culture, from its storied bars and restaurants and iconic Creole and Cajun dishes to the cocktails that were created there: the Sazerac, the Hurricane, the Grasshopper and New Orleans Ramos Gin Fizz.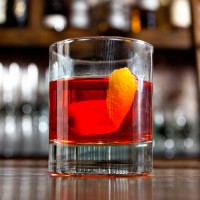 New Orleans is also the birthplace of the largest gathering of people who work in and for the cocktail and bar profession.  Tales of the Cocktail® is the world's premier cocktail festival, bringing together the international spirits community for five days of what's now, what's new and what's next in bartending.  The city heats up even more in July when the cocktail cognoscenti arrive. This year's Tales of the Cocktail® takes place July 15-19.
The brains behind Tales of the Cocktail® is Founder Ann Tuennerman. A New Orleans native and marketing pro, she first started organizing walking tours of the city's fabled bars in 2002. The following year she launched the first Tales of the Cocktail®. The rest is cocktail industry history. This event has grown into a global gathering with international offspring events in cities like Buenos Aires, Vancouver and Mexico City…and more to come.
David and I first attended Tales in 2008 and we haven't missed one since. We've connected with so wonderful industry people through Tales, all in the spirit of supporting the industry while having an amazingly fun time. Hey! After all it takes place in New Orleans!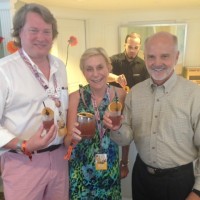 Throughout the year Ann and her team organize events like Tales of the Toddy and a Cocktail Film Festival. More recently they created Tales 365, an exclusive membership service providing  bartenders and spirits professionals access to special programs, networking events and distillery tours.
Tales also gives back to support the community who serves the industry. In 2006, Ann and her husband Paul founded the New Orleans Culinary & Cultural Preservation Society (NOCCPS), which has funded more than half a million dollars in programs to support the hospitality industry through grants, scholarships, cocktail apprenticeships and other programs.
I like to say there are three kinds of people: Those who see the glass half empty; those who see the glass half full and those who seize the opportunity and drink up what's in the glass. Ann saw opportunity in a glass, drank it up and served more to share with others. – Melanie Young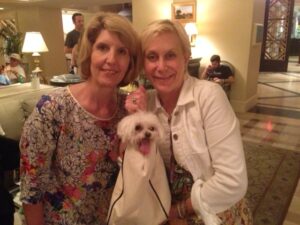 Connect:
facebook.com/TalesoftheCocktail
instagram.com/tales_of_the_cocktail/
Hear from Ann Tuennerman June 24 on The Connected Table LIVE, 2pmET/1pmCT on W4CY.com, iHeart.com and the iHeart App. Each week we bring you the dynamic people who work front and center and behind the scenes in food, wine, spirits and hospitality. Follow  ups on Twitter@connectedtable and Facebook/TheConnectedTable