Tequila was always my "nasty spirit" in college. There was something about drinking tequila than made me want to dance barefoot for hours, preferably on a beach. I stopped drinking it for a long period of time until my former agency started working with Frida Kahlo Tequila, and I was properly educated on true tequila and its breadth of styles. Sipping an añejo or a reposado with a sliver of fresh lime was all I needed to enjoy tequila as a responsible adult. No tutti frutti drinks for me. My tequila style went from naughty to neat.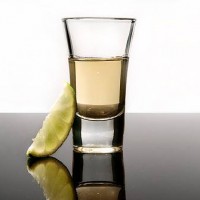 Tequila is a $2 billion industry, and the U.S. gulps up 80% of global exports. Much of the tequila consumed is "mixto," a cruder hybrid of the true spirit. But appreciation and sales of real tequila, made from 100 percent pure blue Weber agave is growing muy rapido.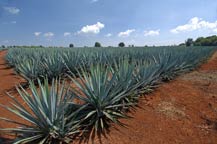 Chantal Martineau, author of "How the Gringos Stole Tequila" (Chicago Review Press) joins us August 26, 2pm EST, on The Connected Table LIVE! to discuss the story of tequila, how it's made and monitored by Mexico's Consejo Regulador Tequila, and how it's been exploited by global marketers. She'll explain the differences in tequila and its lustier sister, mezcal. Through her descriptive detail Chantal practically takes us in her backpack to meet producers, jimadores and the colorful characters behind this spirit so sacred to both the almighty dollar of big booze brand marketers and the agave activists who fiercely protect its heritage.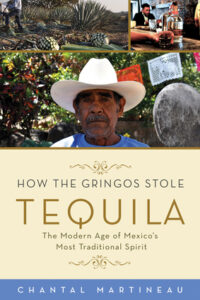 Hers was a five year immersion into the world of tequila. Reading Chantal's book makes me want to book a flight to Jalisco to see the dusty blue agave plants under a piercingly bright blue Mexican sky and soak it all in down to the last chilled shot with fresh lime. Melanie Young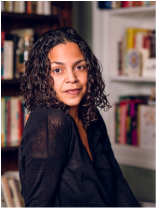 Chantal Martineau has written articles about food, drinks, and travel for numerous publications, including Allure, the Atlantic, Decanter, Edible, Islands, Maxim, Redbook, Saveur, Time Out, Village Voice, the Washington Post, Wine Enthusiast, and Women's Health. She grew up in Montreal and currently lives in New York City. Connect: www.chantalmartineau.com Twitter@chantytown Facebook:HowtheGringosStoleTequila