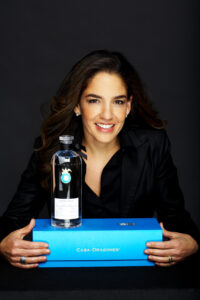 She's called "The First Lady of Tequila" and is the first female "Maestra Tequila" certified by the Academia Mexicana de Catadores de Tequila. And she makes a pretty amazing tequila called Casa Dragones.
After years building the Cuervo brand globally, Bertha Gonzáles Nieves stepped out in 2009 to create her own style of tequila to rave reviews. Casa Dragones is an ultra premium, 100% Blue Agave, hand -crafted sipping tequila that's smooth, soft and warm with no bite – the way a good tequila should taste. From the sea blue blue packaging and perfume bottle design to the platinum-hued liquid inside, everything about Casa Dragones speaks luxury. This is a sipping spirit to lift the spirits and savor slowly.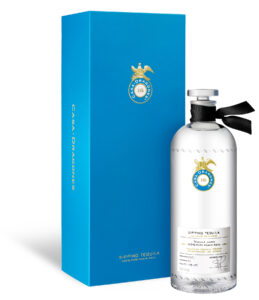 So what is Casa Dragones Tequila? Well, it's a game changer – and part of a growing category of bottlings that are taking the art of crafting tequila, long thought of as a delicious and complex but somewhat pedestrian spirit, to new levels of refinement and elegance through the use of different techniques in distillation, aging and blending. With Casa Dragones, think Cognac with Tequila flavor, but without the burn, or in this case, the color.
First, Casa Dragones is not your old method Tahona wheel/wood-fired Still traditional type of tequila. It is a double column distilled sipper that is clean, ripe with florals and fruit in the nose, and subtle on the palate.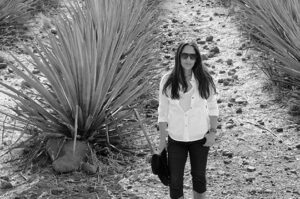 Second, unlike the traditional styles of Tequila – Blanco (or Silver), Reposado, and Anejo – Casa Dragones makes what's called a Joven Tequila, a blended tequila that is primarily Silver, but with other, more aged lots – in this case a bit of 5 year-old Extra Anejo (the recently added fourth main category) blended-in to add complexity and smoothness. In the case of the Casa Dragones Joven, the color is removed from the Extra Anejo portion to keep the final spirit clear.
With the proliferation of Tequila labels on the market these days, many of which are billed as traditional and with a classic Tequila style. Casa Dragones stands out for being exactly not that. It is not a rough, hot, meaty spirit that feels like it was made in a hand-made still in the barn behind the hacienda, but a soft, smooth, elegant spirit with a lightness and level of refinement that liken it more to the sipping equivalent of drinking silk than wool.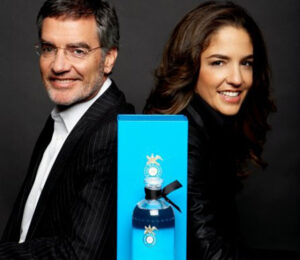 Casa Dragones Co-Founder Bertha Gonzáles Nieves joins us on The Connected Table LIVE! this Wednesday May 4, 2016 for a chat about Casa Dragones, and her views on Tequila and the state of the Tequila industry. Listen in at 2:25pm on W4CY Radio. Podcasts for this show will be available on iHeart. com and the free iHeart App. Click here.
Does your company or product have a great story to tell? Let us help you share it and reach the people who will want to listen. The Connected Table specializes in shaping stories to highlight your company or brand and creating content through our dedicated iHeart.com podcasts, social media and blogs. Our educational tastings can help you share the experience with the people who matter. Contact us now for a free consultation: www.theconnectedtable.com Email: melanie@theconnectedtable.com.