Question: Do you know the difference between Rum and Rhum? Answer: They are both "Rum." Rhum is from the French speaking part of the Caribbean. Rum from the English part. Then there's Ron covering the Hispanic Caribbean.
Question: Do you know the difference between Rhum  and Rhum Agricole? Answer: Rhum is made from molasses; Rhum Agricole is made from fresh sugar cane juice.
Oh, there's more to it. And other designations. including rhum traditionnel, rhum grand arôme.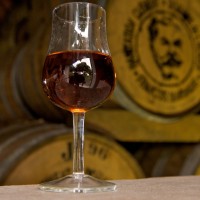 According to the Ministry of Rum's Ed Hamilton, "The French made rhum from molasses and rhum from sugar cane juice. This rhum is called rhum agricole and is very different from rhum, ron or rum made from molasses."
Martinique has long had the reputation of having the best terroir for sugarcane cultivation. One of the most notable producers was Martinique businessman and former mayor, Homère Clément who had the  idea to press sugarcane to produce Rhum Agricole. Mssr Clément purchased a rundown sugar plantation, Domaine de l'Acajou, in 1887 at the peak of the sugar crisis. The introduction of sugar beets and the increasing availability of cheap South American sugar lead to the collapse of the Martiniquean sugar commerce.
Mssr Clément made the necessary investments and transformed one of the island's most prestigious sugar plantations into a producer of world-class Rhum Agricole.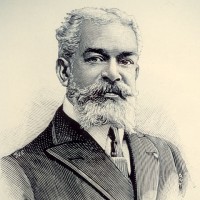 Today, Rhum Clement has sealed its place in the top tier of rhum agricole production. Ben Jones, a fourth generation member of the Clément family, has helped bring Martinique's liquid gold to the USA under the importing and marketing company, Rhum Clément USA. Looking at Ben, who towers north of six feet, you'd expect him to be palming a basketball rather than a snifter of sipping rhum agricole or a craft cocktail. But rhum runs in his veins, and Ben travels extensively to spread the good word.
We'll be clinking glasses over the airwaves and discussing more about rhum, rhum agricole and Ben's family's history shaping Martinique's rhum economy on The Connected Table LIVE! Wednesday, May 27, 2pm ET on www.W4CY.com  (iHeart Radio). As with all our shows you can listen any time, anywjere on www.iHeart.com and the iHeart App under Shows & Personalities. Here is the direct link: http://www.iheart.com/show/209-The-Connected-Table-Live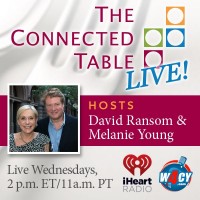 Connect with Ben Jones:
http://www.twitter.com/RhumClement
http://www.facebook.com/rhumclement
http://www.rhumclementusa.com/
Connect with Melanie and David:
http://www.facebook.com/theconnectedtable
http://www.twitter.com/mightymelanie
http://www.twitter.com/ransomwrites