Long before there were any "women and wine" organizations or symposiums and back when the wine trade was a man's world there was one woman whose voice stood out: Roberta Morrell.
You can't miss that voice. Roberta is a force to be reckoned with whose tenure in the wine industry spans 30 years as President and CEO of New York's venerable wine retailer, Morrell & Company.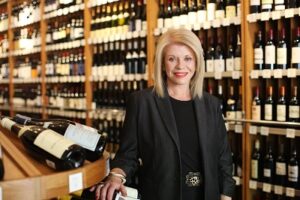 The daughter of founders Sam and Charlotte who started with a small Manhattan liquor store in 1947, Roberta grew up in the business and later helped that business grow in leaps and bounds.  After college she married and moved with her young family to southern Spain where she lived for over six years, traveling extensively to vineyards in Spain, France and Italy to further her wine knowledge.
After her return to the U.S. in 1976, Roberta rejoined Morrell & Company, which by then had become a destination for wine-lovers in Manhattan. Working with her brother Peter, now retired, she became involved in the marketing and administrative aspects of the business.
Over the years Morrell moved to larger retail spaces, build an impressive wine auction business and added a wine bar and restaurant adjacent to Rockefeller Center that is the best place to gaze at the holiday tree and sample an extensive selection of wines by the glass. In 2012 the family sold the business to an investment company. Roberta remains the "Face" of the business as its global ambassador.
But, back to that voice. Roberta happens to be a professionally trained singer. And although her stage is different, her voice commands attention when she lectures and conducts workshops on wine with corporate customers. What she knows about wine and whom she knows in the business are vast.  She's an engaging storyteller full of anecdotes about her life in wine which she is finally putting to paper in an autobiography.
Recently Lettie Teague profiled Roberta in the
Wall Street Journal
 as the Matriarch of Morrell Wine Group. We think of her more as "Auntie Mame" who savors every sip and shares with others. Life is a banquet, and Roberta always has a prime seat at the table.  She's generous with her wisdom as well as her contributions to the many nonprofits she supports including 
Les Dames d'Escoffier New York
.
Roberta joins The Connected Table LIVE! December 7, 2:28pmEST, and we know it will be an engaging episode!
W4CY.com
live and
iHeart.com
podcast.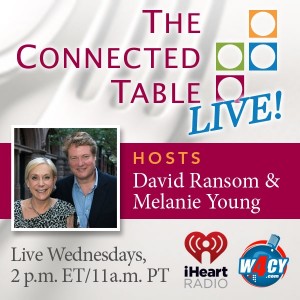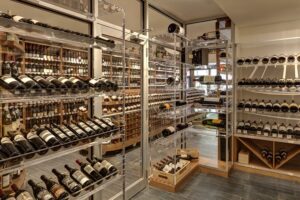 A New York institution since 1947, Morrell Wine Group has expanded from a small wine store on East 49th to a flagship retail store and wine bar at One Rockefeller Center and fine wine auction division. Today, the wine bar features 100 wines by the glass, one of the largest in the city, and the company's massive Rare Wine Vault includes some of the most difficult-to-find bottles in the world.
Are you looking for ideas to build or re-position your brand?
Do you want to connect with leaders in wine and food for your events?
Would you like to host a professionally produced wine or food event with great speakers?