With a stable of properties spanning three of Spain's most important winemaking regions, and his skills behind such wines as L'Ermita, Propiedad, and Descendientes de J Palacios, winemaker Alvaro Palacios is arguably that country's greatest winemaker.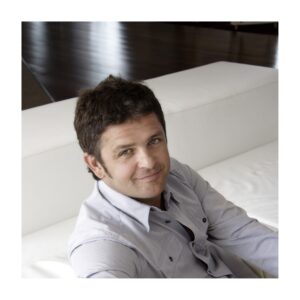 L'Ermita alone, made from miniscule yields of old vine Garnacha coaxed from the inhospitably steeps slopes of Catalunya's Priorat region, and which retails at over $1,000 a bottle, would make him that. But Alvaro, born into a family rich with the history of making wine in Spain's most well-known region, Rioja, does not let this one iconic wine define him.
Alvaro also makes two other lauded wines in that region alone, Finca Dofi and Les Terrasses; and some of Bierzo's best Mencia-based wines with his Descendientes offerings; all while also managing the family's oldest interest, the legendary Palacios Remondo in Rioja.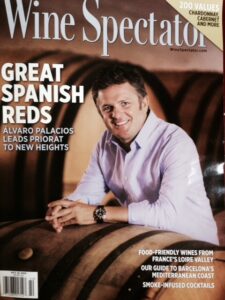 Recently featured on Wine Spectator's October 15th Spain Report issue, Alvaro takes a short break from harvest to visit The Connected Table LIVE Wednesday, October 7, 2:25pm EST on W4CY.com The show will be available on demand at iHeart.com and free iHeart App after its live airing: http://www.iheart.com/show/209-The-Connected-Table-Live