TAO: the process of nature by which all things change and which is to be followed for a life of harmony (www.merriam-webster.com/dictionary/tao)
 Tao (pronounced "dao") means literally "the path" or "the way." It is a universal principle that underlies everything from the creation of galaxies to the interaction of human beings. The workings of Tao are vast and often beyond human logic. In order to understand Tao, reasoning alone will not suffice. One must also apply intuition.
What's it like to oversee the kitchens at the highest grossing independent restaurant in America? We'll ask Ralph Scamardella, Executive Chef and Partner for The TAO Group. Ralph joins us on The Connected Table LIVE! May 20th 2pm ET on W4CY and iHeart Radio.
After three decades cooking in kitchens at some of the most esteemed restaurants on the world, Chef Scamardella divides his time between his home base in New York and Las Vegas where he oversees all daily menu and kitchen operations. His is a culinary vision that pairs old and new inspired by travels in Southeast Asia combined with classical French training and nostalgic Italian roots (His father grew up in Naples, Italy.)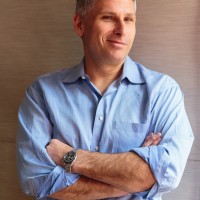 Hot restaurants. Even hotter cities New York-Las Vegas-Sydney.  According to the unofficial 2014 RB rankings (from Restaurant Business magazine), TAO Asian Bistro in Las Vegas was the highest-grossing independent restaurant in America with $64.6 million in sales in 2013. LAVO Italian Restaurant in Las Vegas ranked 5th, and TAO New York at 7th.
OK, what are we talking about? 20 restaurants and nightclubs. To name a few: LAVO Italian Restaurants, TAO Uptown, TAO Downtown, Dream Downtown and Arlington Club (all NYC); LAVO at The Palazzo, TAO and TAO Beach at The Venetian, Marquee Nightclub and Dayclub at The Cosmopolitan (all in Las Vegas). Beautifully designed restaurants and bars populated with beautifully accentuated people.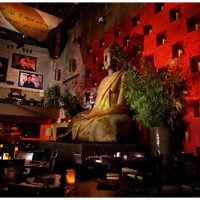 We want to know: How do you keep the crowds coming, from moguls to rock stars to hip hoppers to brides-to-be? Consumers are fickle, and the nightclub crowd even more so. What's the secret of The TAO Group? How does it find harmony with new generations of restaurant and club goers? How do you keep your concepts fresh?
And we want to know how in the crazy world of restaurants and nightclubs how Chef Ralph Scamardella finds his TAO (a life of harmony). – posted by Melanie Young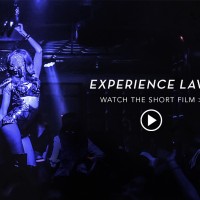 Connect:
https://www.facebook.com/TAOGroup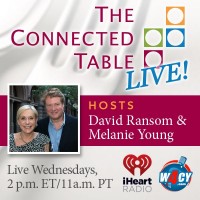 Tune in Wednesdays for The Connected Table LIVE! on www.W4CY.com and any time on demand at iHeart.com (under Shows & Personalities). Each week Melanie Young and David Ransom bring you the dynamic people in food, wine, spirits and hospitality.
Direct link (Click "Episodes" and scroll down to find the show you want to hear) http://www.iheart.com/show/209-The-Connected-Table-Live
Connect:
http://www.twitter.com/connectedtable
http://www.facebook.com.theconnectedtable