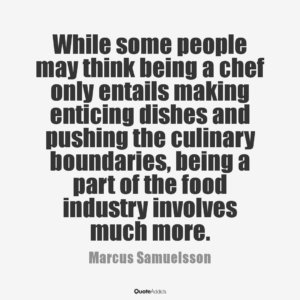 With almost two dozen restaurants scattered throughout the U.S., Bermuda, and across Scandinavia, a handful of cookbooks, and a growing list of media and philanthropic interests, Chef Marcus Samuelsson's reach in the culinary world crosses multi-cultural boundaries
Born in Ethiopia, adopted and raised in Sweden, from an early age Marcus was taught to appreciate and respect food by parents who were driven to instill those values in their children.
"I feel like I've been cooking all my life," he says. "Growing up, my sisters Anna and Linda and I spent summers in Smögen, on the west coast of Sweden. Every morning I went fishing with my dad, Lennart, and my uncles. We caught crayfish, lobsters, and mackerel, and often smoked and preserved the catch. My grandmother, Helga, would gather us in the kitchen to teach us how to pickle fresh vegetables, and make meatballs, ginger snaps, cookies, and apple jam. These experiences taught me to love and appreciate fresh and local food."
After attending culinary school and working in France, Sweden, and Switzerland, Marcus came to New York in the early 1990s to work at the famed Swedish restaurant Aquavit as a cook. In a "Star Is Born" moment he was  promoted to Executive Chef after the restaurant's executive chef died unexpectedly.  Many would say these would be big shoes to fill but Marcus was primed. Aquavit was awarded 3 stars by the New York Times in 1995, and he was the youngest chef to receive that honor. In 1999 Marcus received The James Beard Foundation's Rising Star Chef Award. Other accolades followed include winning the Food Network's Top Chef Masters and Chopped All-Stars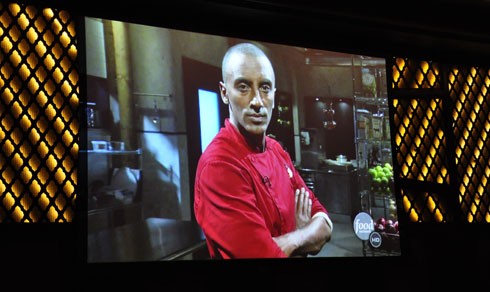 These days, Marcus has done an about face of sorts in the kitchen, moving from the refined and austere culinary topic of Scandinavian cuisine to the colorful world of ethnic and comfort food with his highly respected restaurants Red Rooster, Ginny's Supper Club and Streetbird, all in Harlem, and various concept restaurants elsewhere. focused on anything from Asian-influenced food to tacos.
He's also the author of a handful of books, including the Aquavit Cookbook and Marcus Off Duty: The Recipes I Cook At Home, along with the The New York Times bestselling memoir Yes, Chef, which was recently adapted into the young adult memoir Make It Messy, which encourages young people to embrace their mistakes and follow their dreams.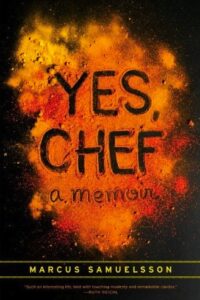 Not a chef to rest on his laurels, Marcus, who resides in Harlem with his wife, model Maya Haile, also co-founded the Harlem Eat-Up Festival, this year May 2-29, to promote Harlem's up and coming dining scene.
He created Food Republic, a destination website exploring food, drink and culture in 2010. We love its mission statement "Exploring the culture of food through stories, interviews, global conversations, and experiences. Inspiring happier living and better eating for everyone." @foodrepubic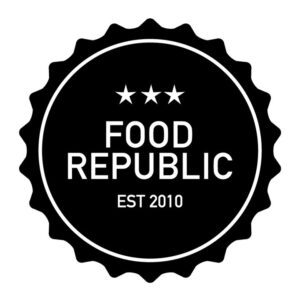 He also feels strongly about philanthropy, and in 2015 was named Co-Chairman of the Board of Directors for Careers through Culinary Arts Program (C-CAP), a nonprofit organization that works with public schools across the country to prepare under served high school students for college and career opportunities in the restaurant and hospitality industry.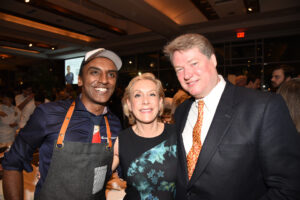 We welcome Marcus to The Connected Table LIVE!  Wednesday March 30, 2pmET to discuss his culinary career, passions, and maybe even a bit of soccer and Bob Marley. We'll be Jammin! Join us! Live www.W4CY.com. Listen anytime on iHeart.com and the iHeart App.
To learn more about Marcus, his restaurants and books, visit www.marcussamuelsson.com Follow Marcus on Twitter: @marcuscooks