There are many well-known chefs in television thanks to the proliferation of cooking shows and culinary competitions. But Jacques Pépin, stands in a league of his own.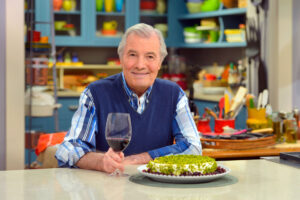 He's an Emmy Award and
James Beard
-winning host of 14 cooking shows series on
PBS-TV
 and is author of dozens of acclaimed books, including his newest,  
Jacques Pépin Heart & Soul in the Kitchen, 
(Rux Martin Books/Houghton Mifflin Harcourt/Oct 6, 2015).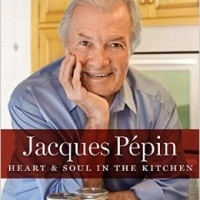 He teaches on cruise lines, and makes guest appearances at many industry and charitable events, but his teaching "home" is  the International Culinary Center (formerly French Culinary Institute) where he serves as Dean of Special Programs.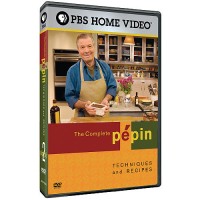 Born in Bourg-en-Bresse near Lyon, in 1935, Jacques grew up in a restaurant family. His parents, Jeanette and Jean-Victor Pépin, owned the restaurant Le Pélican, where Jacques worked before furthering his training in France at establishments that included the Plaza Athénée. He served as the personal chef to three French heads of state including Charles de Gaulle. In 1959 he came to the U.S. to work at Le Pavillon restaurant. One of the restaurant's regular customers, Howard Johnson, took notice of Jacques and recruited him to work alongside fellow fellow French Chef Pierre Franey, to develop the food line for his Howard Johnson's restaurant chain.
Since then, Jacques has gone on to be one of our nation's- and world's- most influential and inspiring teachers and chefs. While his toque may stand tall, his kindness has the common touch. You always feel welcome in Jacques' presence; there are no PR shields or security detail surrounding him. He is approachable. He often travels to events with longtime pal, Jean-Claude Szurdak, or daughter Claudine, who has both co-hosted shows and co-written books with her father, including KQED's "Jacques Pépin's Kitchen: Cooking with Claudine" (1998)  "Jacques Pépin's Kitchen: Encore with Claudine "(1998).
Of course some of our most beloved shows are those with his friend, the late Julia Child. The twenty-two episode series, "Julia and Jacques Cooking at Home," was the winner of The James Beard Foundation's award for Best National Cooking Show — 2001, and the duo received a 2001 Daytime Emmy Award from The National Academy of Television Arts and Sciences. Julia may be gone but the books and videos remain.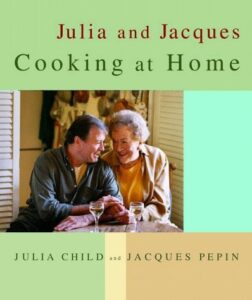 Some of my earliest memories of Jacques are working with The James Beard Foundation. He oversaw the Celebration of French Cooking reception theme for the 1993 James Beard Foundation Awards. Jacques was the consummate perfectionist, calling me frequently to check in and to weigh in on the menu and progress. He was a guest presenter every year of the awards, and many of his books and TV shows have received award medallions. He was given the Lifetime Achievement Award in 2005.
When I served as President of Les Dames d'Escoffier New York we honored Jacques at a lavish dinner to fund raise for the organization's scholarship program for women. Jacques also taught me to saber a bottle of champagne during the Food & Wine Classic years ago.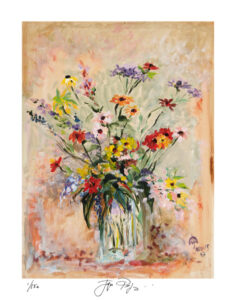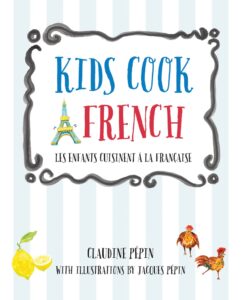 Jacques has been awarded two of the French government's highest honors:  Chevalier de L'Ordre des Arts et des Lettres(1997) and a Chevalier de L'Ordre du Mérite Agricole (1992). In October 2004, he received France's ultimate civilian recognition, the Légion d'honneur.
While his wall of awards and drawer of medallions  mark the milestones of his career, it's the milestones in his close knit family that matter most to this dedicated husband and father: Claudine's marriage to Chef Rollie Wesen, the birth of granddaughter Shorey, and the recent 49th wedding anniversary with wife Gloria.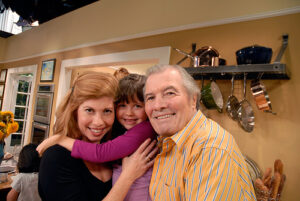 One thing I know is Jacques Pépin, at nearly 80 years young he is the poster child for the French way of eating and living well and savor life to the fullest. – Melanie Young