Waiter! There's a fly in my wine! 
This is just one of the serendipitous stories in Joanne Weir 's new memoir, "Kitchen Gypsy: Recipes and Stories from a Lifelong Romance with Food."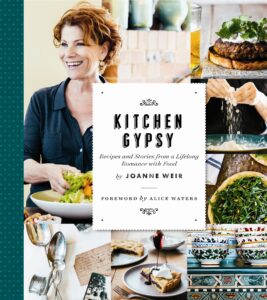 I particularly loved this story because Joanne ends up in her tender 20s as a guest at a famous Bordeaux Chateau as a result of mailing the dead fly to the producer. That's gumption!
I've known Joanne for years. We connected annually at The James Beard Awards where her PBS TV series such as "Weir Cooking in the Wine Country" and "Joanne Weir's Cooking School" were honored.  I enjoy visiting her Mexican restaurant Copita in Sausalito, just a short walk from where dear friends, Valerie and David live.  Joanne's the original "Agave Girl" and serves a fabulous selections of tequilas at Copita and a mighty fine margarita.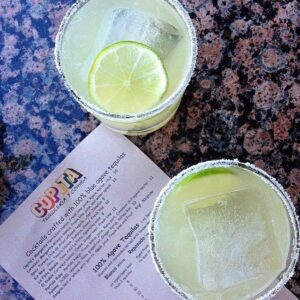 Joanne's a fourth generation professional chef who grew up on a farm in Massachusetts. Originally destined for a career in fine arts, she refocused on the art of the table. Joanne trained under the notoriously tough teacher Madeleine Kamman to receive her Master Chef Diploma. She spent five years cooking with Alice Waters at Chez Panisse (Alice wrote the forward to Kitchen Gypsy.)
But Joanne's first love is teaching, and she does it around the world. She's a true global culinary ambassador, in this case being one of 80 chefs  appointed by Hilary Clinton and the State Department in 2012 to promote world relations through food. We've always known better decisions are made on a happy and full stomach than an empty one, no matter side of the political table you sit on. – Melanie Young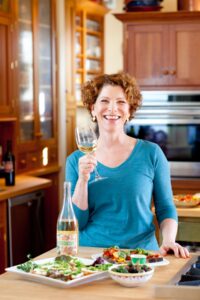 Joanne joins is at The Connected Table LIVE!  September 30 on www.W4CY.com (iHeart.com). Link to all show episodes is: http://www.iheart.com/show/209-The-Connected-Table-Live