He calls himself "The Cocktail Whisperer," but Warren Bobrow speaks volumes through his books and talks on the craft of the cocktail. Since we met him several years ago at the start of his cocktail writing career, Warren has established himself as the leading authority on the unique genre of cocktail history in the country.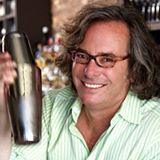 Warren's third book, Bitters and Shrub Syrup Cocktails, will be released in May. Part modern recipe book and part historical exposé, Bitters and Shrub Syrup Cocktails explores the  and healing benefits of apothecary bitters and the satiating, stimulating aspects of shrubs- how they originated and how to make them at home (not hard), showing an array of different cocktails that can be made with them.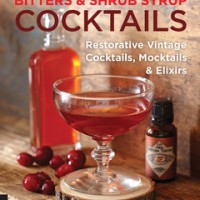 Warren's first book Apothecary Cocktails, took us into the history of medicinal mixology from curative cocktails and painkilling libations to restorative elixirs. For centuries healers turned to natural ingredients from the garden combined with distilled alcohol to treat myriad conditions.  In Whiskey Cocktails, his second book Warren focuses on the different incarnations of the world's most respected spirit and the cocktails it made famous.


Warren joins us March 18 on The Connected Table LIVE! 2pm ET. Listen live on www.W4CY.com and on demand any time on www.iHeart.com (Under Shows & Personalities)
Here is the direct link to all show podcasts:
http://www.iheart.com/show/209-The-Connected-Table-Live
Connect with Warren:
https://www.facebook.com/wbobrow
https://twitter.com/WarrenBobrow1
Melanie Young and David Ransom are the Insatiably Curious Culinary Couple. Join them Wednesdays, 2pm ET/11 a.m. PT on The Connected Table LIVE! Each week they bring you the dynamic people who work front and center and behind the scenes in food, wine, spirits and hospitality. Connect with them here:
http://www.theconnectedtable.com
https://twitter.com/connectedtable
https://facebook.com/theconnectedtable
Listen to all show podcasts on demand any time on iHeart Radio. Direct link is here:
http://www.iheart.com/show/209-The-Connected-Table-Live