May 4, 2015 – David Ransom and I have a special place in our hearts for New Orleans, the city where we were married in 2007. That's why it's a treat to have native New Orleanian David Guas on our May 6th show.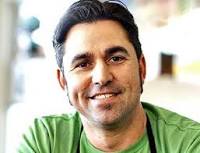 This Harley-riding southern chef brought his love for New Orleans up the road North to Arlington, VA, where he owns and operates the Bayou Bakery Coffee Bar & Eatery. A second  location opened this month in an historic carriage house on Capitol Hill in Washington, DC. Both offer discerning eaters a range of comforting options in a leisurely, rustic, counter-service hangout.
David is also the author of two top-rated cookbooks, DamnGoodSweet: Desserts to Satisfy your Sweet tooth, New Orleans Style, and Grill Nation: Surefire Recipes, Tips, and Techniques to Grill Like a Pro. His newest book, Grill Nation: 200 Surefire Recipes, Tips and Techniques to Grill Like a Pro, just came out in time for Summer grilling season.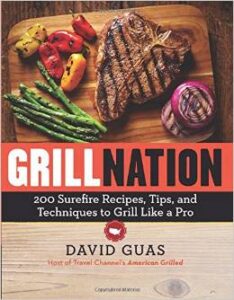 It's grilling – or should we say grilling chefs behind the grill- where many of David's fans around the country know him best. He's host of the high stakes grilling competition television show, American Grilled (Travel Channel).
Connect:
https://www.facebook.com/bayoubakery
https://twitter.com/ChefDavidGuas
https://twitter.com/BayouBakery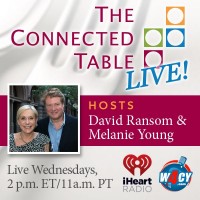 Join Melanie Young and David Ransom Wednesdays 2pm ET for The Connected Table LIVE!  on W4CY radio and listen to all our podcasts on iHeart Radio and the iHeart App. Follow us on Twitter and Facebook