One of the things we enjoy about hosting our radio show is taking our listeners and followers to regions of the world where great wine and food are produced. We are passionate travelers and- as we like to say- insatiably curious.
Last week we "traveled" to Greece to taste wines and talk with Chef Maria Loi (Proprietor of NYC's Loi Estiatorio and Co-Author of "The Greek Diet") and Vintner Yiannis Voyatzis, (Boutari Vineyards and Director of New Wines of Greece). If you missed the live interview you can listen on iHeart anytime at this link.
This week we will "virtually" travel to Uruguay to discuss the country's wine culture and visit with Daniel Pisano, a fourth generation vintner at Bodegas Pisano Vineyards. Daniel says he is "a farmer born in the vineyard" as were his ancestors dating back to great grandfather Francesco Pisano who first planted his vines in 1870 on a plot of land north of Montevido. Today, Bodegas Pisano is among a group predominantly family-owned vignerons producing wine in Uruguay. He works alongside his two brothers, Gustavo and Eduardo.
We'll discuss Daniel's family winery as well as wine making in Uruguay which is most renowned for Tannat, Uruguay's signature varietal.  According to the trade organization Wines of Uruguay, more Tannat is grown in Uruguay than anywhere else in the world; at last count 7,200 acres. The Tannat varietal hails from the Madiran region near Bordeaux. It was introduced into Uruguay by Basque immigrants.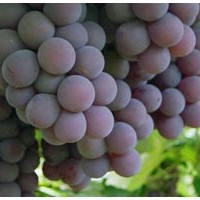 Uruguay is home to over 3,000 growers and 200 wineries with 22,000 acres of vineyards. The Uruguayan climate is influenced by Atlantic breezes, much like Bordeaux, although warmer and with more intense sun (220 days of sunshine annually). Refreshing cool air comes up from the Antarctic. The ripening period is long, and the wines are usually lower in alcohol, averaging 12% to 12.5%.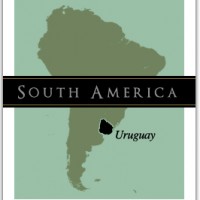 In addition to the Tannat varietal, winemakers have also found success with reds: Merlot, Cabernet Sauvignon, Tempranillo, Syrah and whites: Sauvignon Blanc, Chardonnay, Albariño and Viogner. Today, Uruguay produces over 10 million cases, much of it for export to the U.S. Canada and throughout South America and elsewhere. – posted by Melanie Young
Connect:
http://www.winesofuruguay.com/
https://twitter.com/winesofuruguay
https://www.facebook.com/Wines.of.Uruguay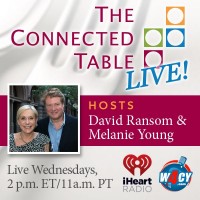 Melanie Young and David Ransom are the Insatiably Curious Culinary Couple who profile the dynamic people who work front and center and behind the scenes in food, wine, spirits and hospitality and explore the places you want to visit and savor.
Listen to all our show episodes on iHeart and the iHeart App anytime, anywhere.  Just click to Episodes and look for the show by guest name: http://www.iheart.com/show/209-The-Connected-Table-Live
Follow us on Twitter  and Facebook and please share and join our mailing list.