When you ask almost any bartender in America who they admire most in the industry, one name tops them all- Master Mixologist Dale DeGroff, aka King Cocktail. Dale is credited with reinventing the bartending profession, setting off a cocktail revival that continues to flourish.  Dale's enormous influence in the bar world has spanned three decades and many crafted cocktails.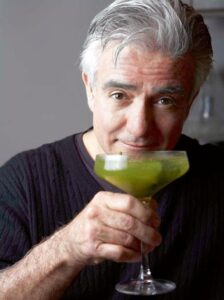 I had the pleasure of getting to know Dale when he was making a name for himself behind the bar at New York City's Rainbow Room when I was working with the late Joe Baum to launch New York Restaurant Week. Dale's charm was magnetic; his drinks impeccable; his bar moves captivating.
A 2015 inductee into The James Beard Foundation Who's Who of Food & Beverage in America and recipient of the #JBFAward for Outstanding Wine & Spirits Professional, Dale is author of The Essential Cocktail and The Craft of the Cocktail (Random House). He is also a partner in the award-winning bar training program, Beverage Alcohol Resource (BAR) and founding president of the Museum of the American Cocktail.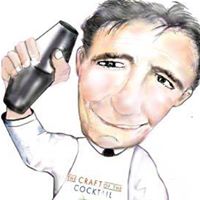 Saloon singing and storytelling is another passion of Dale's. His popular presentation: ON THE TOWN; Bars, Speaks, & Legendary Saloons has been performed in over two dozen cities around the world. Dale also offers a bourbon & bitters tasting presentation I'LL TAKE MANHATTANS! – an exploration of aromatic bitters.
 Speaking of aromatic bitters, Dale now has his own line. Crafted entirely from whole botanicals, without commercial flavorings or artificial dyes, Dale DeGroff's Aromatic Bitters™enhances cocktails without overpowering.
We have the pleasure of tossing back a few tales of the bar with Dale June 3 on The Connected Table LIVE!  Join us!
–posted by Melanie 5/31/2015
Connect: www.kingcocktail.com
Twitter.com/kingcocktl            Facebook.com/DaleDeGroff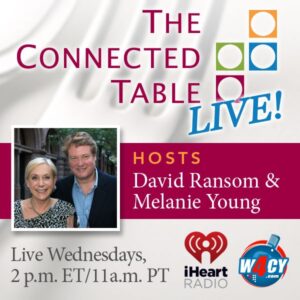 Listen to all our shows anytime, anywhere on iHeart.com and the iHeart App. Here is the direct link: http://www.iheart.com/show/209-The-Connected-Table-Live